Pizza, cocktails and natural wines
In the most beautiful garden in the Val di Noto,
located in the historic centre of Modica, you will find Bar Sabadì.
As is our custom, we choose the best ingredients and offer them in simple and refined preparations.
All our drinks are made in-house, the granitas have a lot of fruit and very little sugar.
We make a different pizza! Our dough is prepared with a very long leavening resulting
in a very light pizza topped with only the best ingredients.
The flours are from ancient Sicilian grains.
For cocktails we prepare syrups, concentrates, and extracts for our bases, add the best spirits, and mix for you!
We have chosen only good, natural wines
that do not cause headaches. Many can be ordered by the glass!
OUR BAR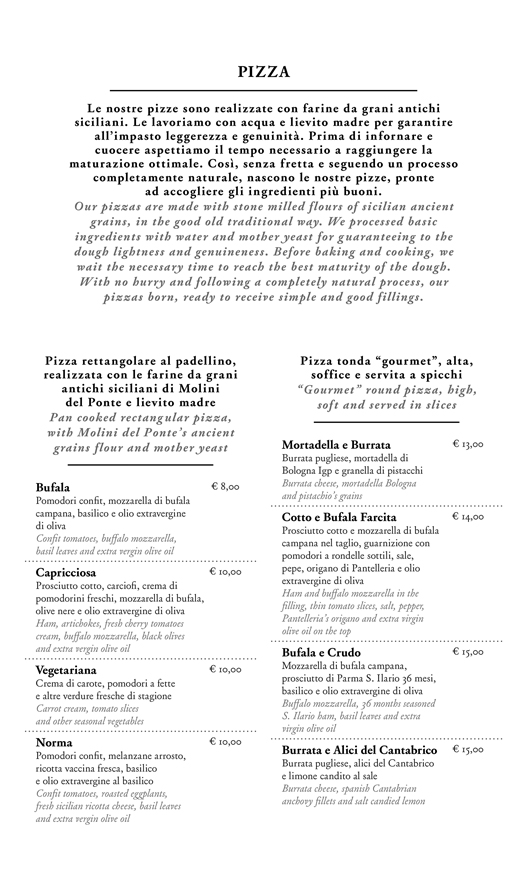 OUR COCKTAILS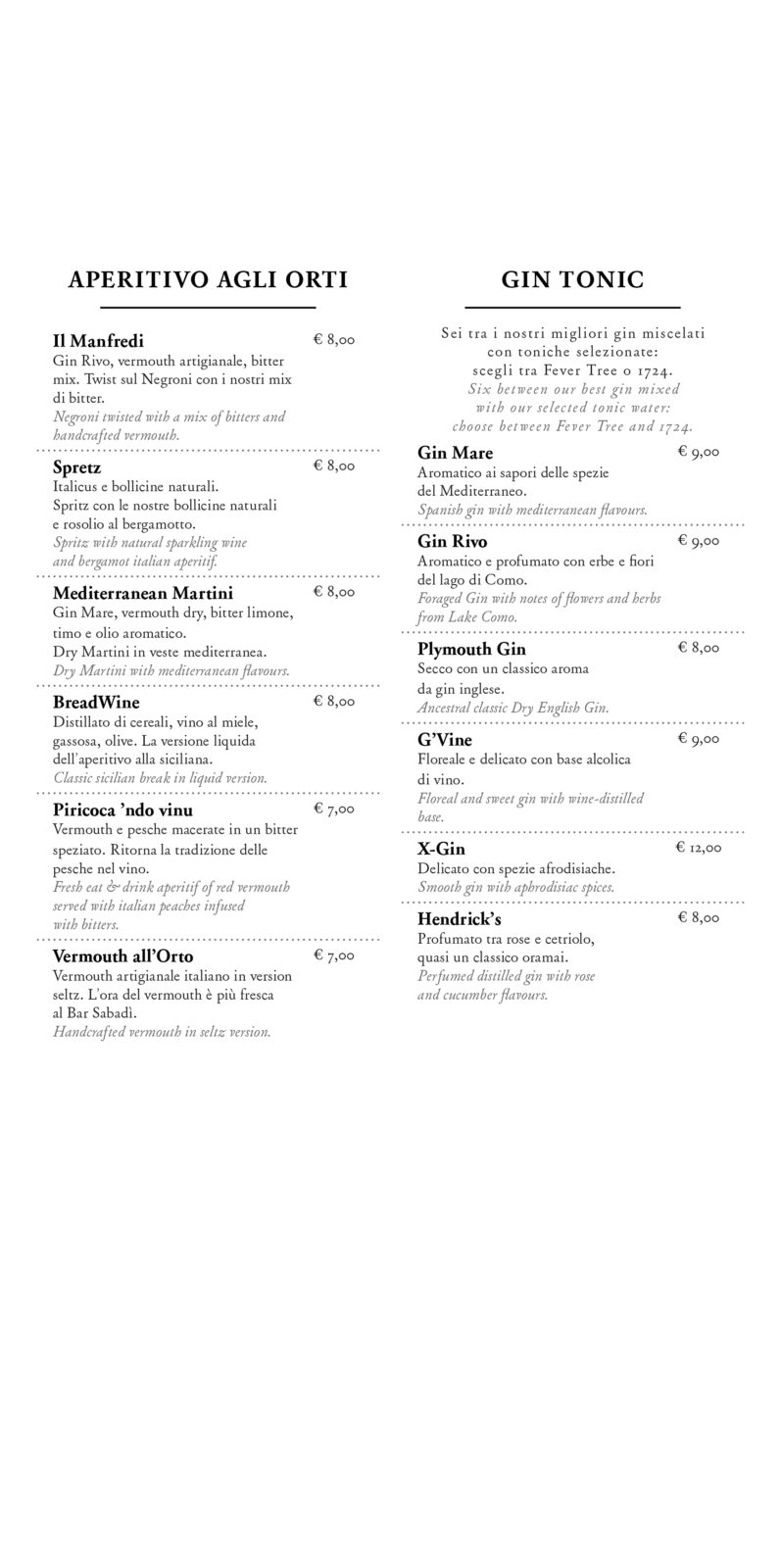 PAIRINGS
Whiskey and Chocolate
A tasting of whiskey and "scented" chocolates
Tasting of Scented Chocolates
A selection of chocolates from the world's first chocolate scenting cellar
Chocolate and Baladin beer
A tasting of Baladin beer and chocolate
BAR SABADÌ

At Gli Orti di San Giorgio
Opening hours
12 — 02